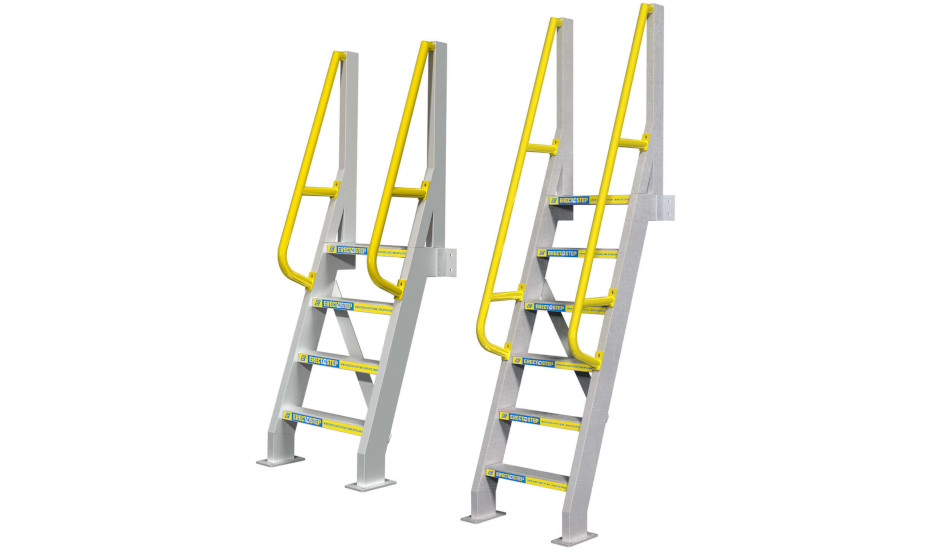 A ship ladder is a stairway equipped with treads and stair rails with a slope greater than 70 degrees. They are an excellent solution for areas where standard stair-length runs are not feasible.
Our series of ship ladders are OSHA-compliant and configurable option that provides stability and durability. Also, being completely customizable make them fit virtually any industrial application need.
This steep incline stair is unsuitable for standard public access, office, or residential use applications.
Advantages
Safe access for maintenance and production in almost every industrial environment

Full customization for all your business needs

Aluminum ship steps and powder coated handrails

Sizes available from 2 step up to 19 steps

OSHA compliant